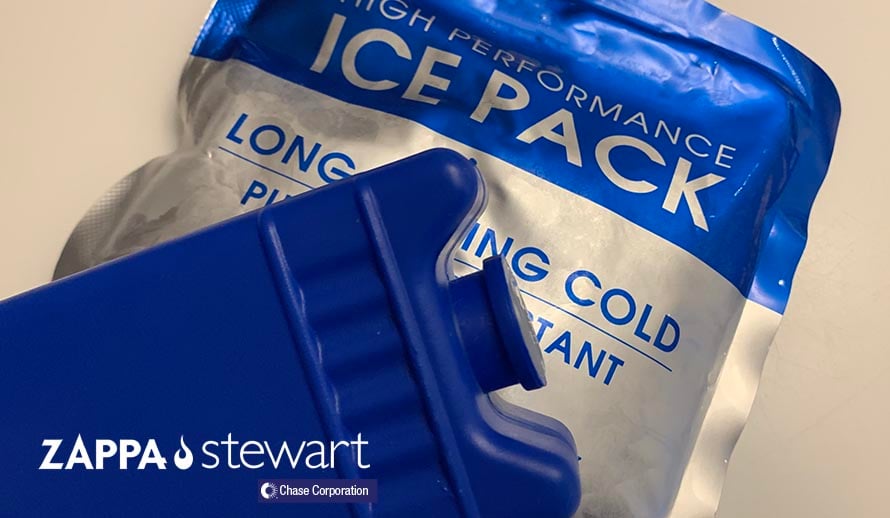 Superabsorbent polymer (SAP) is commonly used in the manufacturing of ice packs used in the shipping of frozen and refrigerated food packaging.
SAP conglomerates, known as fisheyes, nodules, or gel balls, are common problems in ice pack production.
Fisheyes are denoted as globs or conglomerates of SAP gellant that do not readily hydrate when combined with water.

Typical root causes of this phenomenon are
poor or inconsistent particle size distribution of the SAP gallant -- in particular, excess amounts of "fine" particles less than 100 micron in size


poor or inconsistent surface cross-linking of the individual SAP particles


insufficient dispersion when adding the SAP to the filled water tank
Fisheyes create more than a cosmetic problem as they affect both the homogeneity of the finished gel and can harm the production equipment used to make the gel and packs.
Related article: Can Superabsorbent Polymers in Ice Packs be Recycled?
If you are running into fisheyes when packaging ice packs, please let Zappa Stewart and their broad range of SAPs be your game-changer step in supplying consistent, dependable products to your customers.
Our knowledgeable technical support team can help troubleshoot remotely or on-site any production- or material-related challenges you're encountering.